How to Get More Leads And Sales Within Facebook Groups
Facebook has been rolling out new features and tools, making it easier than ever to build and manage communities. These new tools offer insights into your members' demographics, how members are engaging with your content, filters to manage and sort member requests, and moderation tools to keep the bad apples out and foster a positive community.
Facebook Groups Build Meaningful Communities. I this article, I will show you how to build a real community and social interaction that will help you generate more leads and sales within Facebook groups.. 
It turns out most people don't seek out communities in the physical world or online their and drawn to them.
Either your friends invite you or on Facebook we suggest them for you. So we started a project to see if we could get better at suggesting groups that offer real value and build a real community and interaction.  People love to feel connected.  
Communities give us that sense that we are part of something greater than ourselves, that we are not alone, and that we have something better ahead to work for. — Mark Zuckerberg, June 22, 2017 Click To Tweet
Groups vs Pages to help you to build a real community and social interaction. 
I want you to think of your company page as an information hub for your company's specific information.
Hours, services, reviews photos, etc… You know, the general "about" information. It acts as a billboard of sorts, where you advertise and share company announcements.
Groups on the other hand are all about community and social interaction. They allow any member to post and start a discussion.
Quick Facts About Facebook Groups
Here are some short tidbits on how Facebook Groups work:
Any Facebook user can make a Group

Some Groups let anyone join but others might be private

When joining a Group, whether private or public, your Facebook friends might see that you've joined it

Some Groups are secret and can't be searched for, in which case a qualifying Group member has to invite you

Leaving a Group will not notify the other members

Only the creator of the group and anyone they make an admin has the power to invite someone to a Group

You can create events, upload pictures/video and share files within a Group

Groups can be deleted by removing all the members
Link Your group to your Facebook Page
One great way to grow your Facebook Group is to link it to your existing Facebook Page.
Here are the advantages of linking your Facebook Group to your Facebook Page:
It's easier for your Facebook Page fans and visitors to find (and join) your Facebook Group.

You can post, Like, and comment as your Page in your Facebook Group.

Your community can have a separate space to interact and build relationships with one another.

How to build an engaged community in your Facebook Group

Make Your Group Bloom to generate 

more leads and sales with e

ngagement and Interaction.
Where can you provide true value to your community?
Do you have a beautiful, well-lit studio and can record workouts to share with your community?
Can you start a discussion with your members to share vegan or vegetarian recipes?
How about sharing a simple health tip every few days and asking the group how they build healthy habits?  I share Marketing tips every morning. 
It can be easy to engage your audience. Focus on true value, information and content that you as a member would want to consume and interact with. However, you can only do so much if your community is tainted by a few negative members.
If you and the community are struggling to change their attitude, then use moderation tools and the privacy settings below to ensure your community is engaging positively with on another. You can start to Build Meaningful Communities
Here are Five Easy steps to build and manage communities.
1. Invite Friends and promote your Facebook Group to build a real community and social interaction.
Facebook Group is now ready to share, the next step is to invite more people to the group. 

Send people your personal

link with a message.

Welcome all new member's once a week.

Recognize TOP contributors.
2.  A Facebook group lets you build a real community and social interaction:
Effectively and quite inexpensively promote your brand

Reach more people that are likely to become your customers

Engage your audience on a more personal level

Engage in personal discussions with members and get valuable feedback

Gain priceless insights on how to improve your content/brand/product/services
3. Create the Right Community  be sure you to choose the type of your group in terms of openness.
This decision will directly be influenced by the previous step, and if you want to truly grow your community the fastest you can, we suggest you go with the public option as this way it will be much easier for your target audience to reach you and, hopefully, join your team.

Know you tribe.  Who are they?

Delever Value Content that address their problems  
4.  Engage with your members regularly to get building a real community and social interaction. 
Having an engaged community can help strengthen your community members  relationship with your brand. 
This brand equity can then influence their decisions on purchasing from you

.

Besides branding, a community can contribute to many areas of your business such as customer support, acquisition, and product innovation.

Initially, when the community is small, there might not be many posts from your community members. It can be helpful to seed some relevant, helpful conversations on a consistent basis.

Host regular events

Contest

Challenges

Deploy Facebook Messenger

Docs Share

Ask Influencers to Endorse you

Incentive Programs
5. Hold a Facebook Challenge
Build Meaningful Communities is to get a group of highly-targeted prospects for YOUR business together and is very effective to Get More Leads And Sales Within Facebook Groups
Inside this group during the challenge (often 5 to 10 days), you take them through a series of tasks where you show them how to do something that THEY would see as valuable… bite-sized pieces of VALUE that addresses their biggest challenges and solves their biggest problems. And YOU are their leader throughout the challenge.

5 Days of Your Facebook Challenges, You Have a Group of Prospects That LOVE You.
This information will be GOLDEN for your next 'challenge,' and the 'challenge' after that. It's the ultimate marketing research, because you have a direct view of your community sitting right in front of you.
You'll be able to see what they respond to…

What they don't respond to…

What their sticking points are…

What makes them uncomfortable…

What excites them…

You'll see their objections in real time…
And best of all…you'll get to see what works and what doesn't work from one 5 day challenge to the next. Which will perpetually increase your success and build a real community and social interaction.

Your Privacy Settings
Setting are important to building a real community and social interaction.
Everyone's favourite topic regarding Facebook, right? Well, it's pretty simple with Groups. You have three options: Public, Closed, or Secret.
Public Groups allow anyone to join or be added or invited by a member.
Closed Groups, despite their crude title, allow anyone to ask to join or be added or invited by another member.
Secret Groups allow anyone to join only through addition or invitation by another member.
Simply put, if you want your content showing up in the feeds of your members friends make it public. If you'd rather build and grow a more exclusive community stick to a Closed or Secret Group.
Are you changing lives by educating through personal training, fitness instruction, nutrition coaching, or private classes? I help small business fitness studios, personal trainers, and health experts, further develop a competitive advantage.
Whether you're looking for new ways social media can benefit your business,
or looking to set clear strategic goals for your business. Start a group that serves value to the Community.
Determine its Purpose
You need to be able to answer some (or all) of the following questions so you can  start building a real community and social interaction:
What is your niche?

Do you want your group to answer certain questions?

If yes, questions about what?

Will you use your group to promote a service? Or a product?

Do you seek feedback from your customers?

How will you use this feedback to improve your business?

How do you plan to gain more customers using this community?
Some of the goals you want to have in creating this group is the following:
Tribe Community – People want to feel like they belong somewhere, and are valued. Creating a online FB group is a great way to develop community online, just check out the members only #rockyobiz group on Facebook.

Content – These groups if you are active daily in them and can have a similar effect like a second email list. Not everyone opens our emails or sees them but some people will see everything on Facebook. (Lets face it, most of us are secret Facebook addicts anyway) Posting videos and long status updates(like short blog posts) are highly engaging and Facebook favors Video over any other kind of content.
Drive Traffic – IF you develop fans in your community by serving them with the different types of group posts we will talk about below, you are going to have highly engaged followers that will go to whatever you want to send them to from a post in your group

Help People Grow In Their Business and Personal Development – This is the biggest thing. If you simply follow what MLSP teaches which is to lead with value and help people, people want to know why you are like that, why you are doing that, and why they aren't working with someone like you that GIVES and SERVES so much. Servant Leadership 101 baby!
I think you're totally assume and would be a great asset to my #rockyobiz Community. Join here 🙂 Click To Tweet
Hosting events is a great way to get community members involved (and maybe even attract inactive members back to the community). In-personal meetups help to reinforce the connections made online, making the relationships more meaningful.… Click To Tweet
In Conclusion, Go out there and build a real community with social interaction.  Make in FUN.  Work on inviting  a group of highly-targeted prospects for YOUR business together… and get them all into a private Facebook Group that YOU run.  You will generate more leads and sales within Facebook groups.  You will build a real community and social interaction that people are so hungry for.  Grab My Attraction bundle below so your some ideas to attract the perfect tribe to you.  
ATTRACTION MARKETING BUNDLE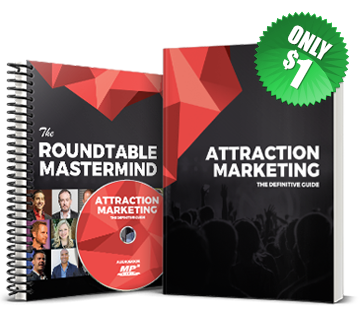 Get a 68-page "all-inclusive" e-book, 82-min mp3 audiobook, and a roundtable mastermind to help you attract buyers for YOUR business.
Cheers to you for Rocking Yo Biz
txt me @ 5122894388
Email: [email protected]  
Instagram me:  Camille Tyler
Facebook: Camille Tyler Coaching
Subscribe to my YouTube Channel: Camille Tyler Coaching
P.S. If You Aren't Generating Leads Into Your Business and Your Upline Doesn't have An ONLINE Marketing Blueprint In Place, Click Here For Access. (Unless you have too many leads already)
See Ya Next Time!  — Camille