How To Create Valuable Social Media Content To Have Customers Eating Out of Your Hand.
Are you wanting to generate leads, grow an audience, and build a successful online business. Well you are in the right place in this article I will show you How to create valuable social media content. 
Creating Valuable social media content is the backbone of your online business and is used to attract prospects, turn them into leads, and get them to buy your products, services, or even join your opportunity.
It's time to get moving and create a valuable social media content. 
A solid content marketing strategy is key to attracting buyers to you.
Click To Tweet
Content Marketing has proven to be the most critical component of your entire online marketing strategy. Period.
It's simply not an option to ignore.  You must Create Valuable Social Media Content, that serves your audience. 
Content marketing lets you show your potential customers who you are, what you're all about, and how you can help them solve their problems.
Click To Tweet
This allows you to build the trust you must have to get your prospects to want to do business with YOU in the first place.
Why Is Content Marketing Such a Vital Part of Your Online Business?
In essence… with an online business… your content IS your business!
Step one to create a valuable social media content strategy is Who.
The purpose of this style is to create a personal connection with your audience.
For instance, this could mean creating a personal blog post about you. Tell your audience YOUR story.
How did you get started in your business? What are some struggles you had to overcome? This lets them relate to you on a deeply human level.
Who are they?
Are they male or female?

Are working full time time of part time?

Where you they live.

Are they looking to earn extra income or start a home based business.

Are they looking for what you are offering?
Step two to creating a valuable social media content strategy is know what their problem is. 
What is their problem?
Brainstorm all the problems and challenges
What problem are they experiencing right now that you could potentially help them solve. 
Sure, you probably won't be able to solve them all, but for the purpose of this exercise, just write them all down.
Just keep listing as many as you possibly can. Put yourself in their shoes.
Step three is how to create valuable social media.  
This becomes a challenge for many social media marketers.
Not only are we seeing an increase in the number of businesses jumping on the social media bandwagon, but we're seeing a huge increase in the quality of content being produced and shared.
Finding good content to share with your audience makes you an authority in your niche if you do it consistently and stick to pieces that are interesting and high-quality.
But where do you find content for social media? The sources on this list will allow you to find a consistent source of content to share on social media along with inspiration to creating original content.
Here is your best Places to find valuable content.
 Twitter Search

Facebook Fan Pages

Pinterest Search

 YouTube

Email Newsletters

 Instagram and Tumblr

Your Competition's Social Media Sites

Reddit

Fre.sh  (for industry news)
These are just a few of the great places to find content to share on social media.
There are thousands more out there just waiting to be discovered.
Sometimes, all you have to do is think outside the box when searching for content that people will enjoy, engage, and share themselves.
Content Marketing Strategy Tips & Tricks to create a valuable social media content
We've covered what content marketing is and why it's important (there should be no doubt in your mind at this point how important a content marketing strategy is), we've talked about different types of content you should be creating
How do I content valuable social media content? How do I create marketing plan in action.
I want to go over some tips, tricks and strategies that have made a drastic impact on my content marketing strategy personally.
Don't Spread Yourself Too Thin!
You've got to make sure your content is congruent and always aligned to your specific niche.
This way your prospects understand that YOU are that go to person that can absolutely help. They'll see you as a leader, and be much more likely to become an interested lead, and therefore buy your products and/or join your opportunity!
If you want to go the extra step, create a blog content planner to help you keep organized.
This will also ensure you always have new & fresh content coming out regularly, to keep your audience coming back.
SHARE SHARE SHARE
Your upgraded content MUST be a congruent, relevant LEAD MAGNET that's specific to your pillar content blog post topic. It should be the next step in your prospect's journey.
Your Pillar Content is teaching readers how to get leads from Instagram, your upgraded content (or lead magnet) could be something like:
"How Take Your Leads from Interested, to Foaming At the Mouth and Ready to Buy/Join." Or perhaps it's a checklist or cheat sheet they can print out and keep on their desks?
The best part is that it's even better than a regular lead magnet because it generates much higher conversion rates when you create valuable social media content. 
You KNOW your reader is interested in it because they are already indulging in content that is related!
It's like adding grease to your funnel, sliding your prospects through almost effortlessly.
If you're building an online business, this is critical because it will help you increase leads without increasing traffic to your website.
By now you're probably anxious to get started with your own content marketing strategy and start growing your business exponentially.
DANGEROUS COPY SECRETS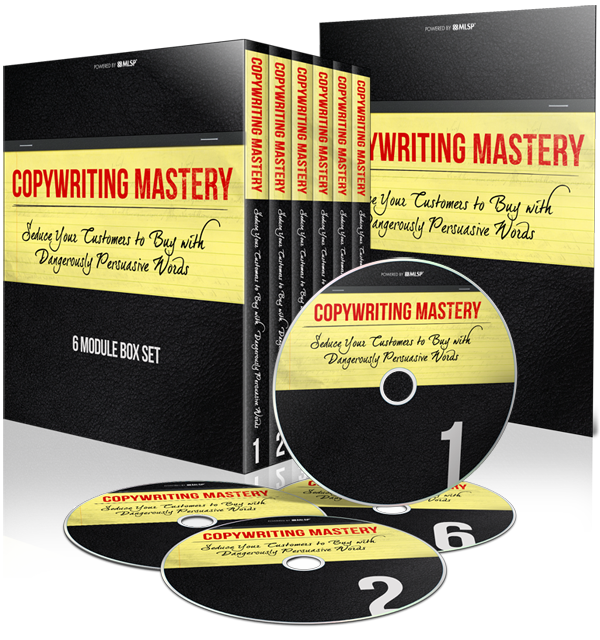 Mind-Control Copy: Dangerous Copywriting Secrets to Hack Into the Unconscious Mind of Your Prospect, and Control Their Thoughts
I love to connect Business Minded People that Inspire Me.
txt me @ 5122894388
Email: [email protected]
Facebook: Camille Tyler Coaching
LinkedIn: Camille Tyler
Subscribe to my YouTube Channel: Camille Tyler Coaching
P.S. If You Aren't Generating Leads Into Your Business and Your Upline Doesn't have An ONLINE Marketing Blueprint In Place, Click Here For Access. (Unless you have too many leads already)
See Ya Next Time!  — Camille