How To Build an Audience on Social Media Organically
Are you still wondering how to build an audience on social media then NO one even know your name?  I totally understand.  In 2015 no one knew my name and even my your daughter's laughed at me then a I told them I was retiring from corporate sells and opening my own social media marketing company.  Building your audience on social media isn't easy but you can do it.  Great for you because after failing for years,
I learned about the 7 secret steps to attraction marketing.  I started attracting my perfect clintent to me.  
In March 2018 I created My RockYoBiz Academy to teach women how to start and build their business online.  I wanted to save them time, money and energy in building their online business.  I wanted to show them how to build an audience on Social Media.   Then I started marketing online, I sent thousand of dollars and millions doing it all wrong.  Today my RockYoBiz Academy are generating leads daily, atracing to perfect buyers to them and generating a positive cash flow in their business through affiliate commissions.  
In this article, I will show the steps you will need take to build the audience on social media so everyone will know your name.  You are a Rockstar my friend, so let's RockYoBiz and attract the perfect buyer to you. #rockyobiz
Set up Your Marketplace 
1. Create strong social profiles and pages and be sure they match so there is no question that picture is you.
2. Know Your Audience and where to to find them.
3. Set up your Blog by using your name.com or your name.tv
4. To build your audience to build a strategy that accelerates your exposure and growth. 
5. Build your brand around you.  People by your who they know, like, and trust.
6. Add links to your top social accounts to your email signatures. 
7. If You are building a business and you want to build your audience on social media, you must have a
Facebook  Fan Page.
8. Cross-promote your social accounts.
9. Use your Facebook page to 'like' other pages and Facebook groups   #rockyobiz
10.  Follow others on Twitter. and use hashtags on Twitter.
You Must Create High Quality (Original) Content and You will build an audience on social Media 
Content is king and quality matters, and build that know, like and trust factor. Writing great content is a choice. You can choose to put in the time and work required to create great content and build a prosperous brand.  Before creating your content, ask yourself the following questions.
1. Does your content tell a story and your target market can relate to?
2. Does it solve you target markets problem? Your content need to press on your markets PROBLEM,
3. Is your content short and sweet?  People want the facts, short and sweet.  No wordy business.
4. Does it have a strong headline that draws you perfect buyer to you?
5.  Do you have a strong headline?  You have to draw them in.
6. Does your content Create Engaging and Thought Provoking Content
When you plan on selling services or a course create a few blog posts with free tips (look familiar? lol).
Giving your potential customers valuable info they can put to use helps build trust and makes you a source of knowledge.
The better and better with content creation, you'll need to step up your game to quickly grow an engaged social media audience Click To Tweet.
To Build an Audience on Social Media Organically you need to check your images.
Using stock images can ensure the quality of your photos, but original content is the best kind of content. Why?
Because sometimes stock images (especially free ones) get used over and over again – making potential followers visually tune out. Try to create original photos and videos for your brand or business so that you can stand out from the crowd while relating back to your brand. 80% of your photos MUST be photos of You. 
Work with Influencers will help You build your audience on social media.
Work with the right influencers for your brand is probably one of the best ways to quickly grow an engaged social media following organically. Emphasis on the right influencer. Here are some easy steps you can take.
Twitter search look for people in your space a follow them an comment and comment on their twits.

 Use Hashtags to connect. This essential part to quickly grow an engaged social media audience. Using hashtags will expose your posts to new eyes and people who may not be following you.

Follow them and make meaningful comment on their post and engage with their followers.

Make meaningful comments on their blog post

Follow them around the social media marketplace.
Some more tips to help you grow an engaged audience social media following organically.
1. Incorporate video: Since videos are getting so much reach and interaction I suggest adding more videos to your 2019 social media strategy. 
2. Be Consistent: Remember that consistency is key and letting an account go dormant or not posting enough will not help your presence grow. My rule of thumb is to post at least 3 times a day on Your Facebook Fan Page, while only once on your Facebook personal timeline.
3. Keep interacting! This is the most time consuming, but most effective way to get in front of new followers. Interact with brands similar to you, related brands, influencers, and folks from your target audience. Like photos, leave genuine comments and be a part of the conversations happening in your space.
4. Never miss out on Influencer Traffic.  One of the worst influencer marketing mistakes you can make is to not capitalize on influencer content and traffic. Your account should be ready to make the most out of all the new eyes coming to check out your brand – are you giving them a reason to like your content and follow you?
5. Your content – are you showcasing the wonderful videos and images your influencers are creating? If not you are missing out on opportunities to build relationships, and beautify your feed!
6. Use Quality Website Images Did you know about 86% of millenials think user generated content is a good indicator of the quality of a brand? In the age of reviews, people just want to know that someone else has seen results.
Remember that growing your social media audience will not happen overnight. The tips I just shared with you will help you grow an audience that is actually interested in your brand and what you have to offer.
Do you have any strategies that helped you quickly build an social media audience?
Share them in a comment below!
THE TOP EARNER FRAMEWORK?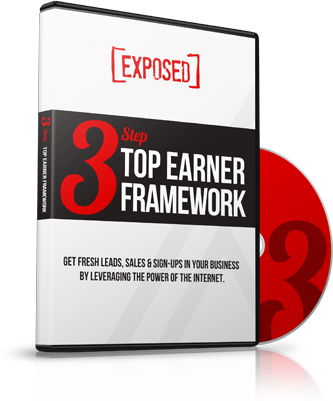 FINALLY Unlock the 3-Step Framework and Learn How to Get Fresh Leads, Sales & Sign-Ups in YOUR Business Leveraging the Power of the Internet.
I love to connect Business Minded People that Inspire Me.
txt me @ 5122894388
Email: [email protected]
Facebook: Camille Tyler Coaching
LinkedIn: Camille Tyler
Subscribe to my YouTube Channel: Camille Tyler Coaching
P.S. If You Aren't Generating Leads Into Your Business and Your Upline Doesn't have An ONLINE Marketing Blueprint In Place, Click Here For Access. (Unless you have too many leads already)
See Ya Next Time!  — Camille