Guaranteed Ways to Attract More Followers on Social Media
Social media is giving more and more people the opportunity to connect with the world around them both on virtual and personal levels.
With lots of interesting conversations coming up every single day, individuals and businesses now have more opportunities to
connect with a wider audience, and showcase the human element behind their brand. and attract more and more followers
to them by using social media.
Here are some key questions to ask yourself.
Are you Developing your own brand?   Your brand is you and is the guaranteed way to attract more followers.

Are you writing informative articles about their specific niche?

Are your articles reliable? You can grow your social media become an online opinion influencer by always posting articles relating to your niche.
Are you that go to person in your market people will turn to you for advice whenever they encounter problems,

Are you using Facebook stories to following an opportunity to let your followers see the human element behind your brand.

Are you using your Facebook Fan Page as a tool or a toy.

Are you building a personal relationship with your readers just by posting professional content all the time.
1. Facebook Live to attract more followers to you.
If you're not using Facebook LIVE for business building, then you're leaving tons of prospects and profits on the table.
Leads are the lifeblood of your business. And these days it's becoming increasingly harder to not only convince a prospect to give you their email… it's also become darn near impossible to actually REACH your new subscriber and have them actually open what you send them!
Mark Zuckerberg did a Facebook Live Q&A a short while ago about the new initiatives he's working on, and as would be expected, there was an enormous amount of response from the Facebook community.
We all know that social media marketing is important, but for some people, opening up Twitter or Facebook and staring down that empty status update box can be incredibly intimidating.  
There are about 3 billion active Internet users, and since almost 2.1 billion of them have social media accounts, hence it is essential for you to have an active social media presence.
Social media platforms are no longer just tools of social hangouts and interactions; you need to realize that they have become great channels for marketing your business and promoting your brand.

Facebook live Tips 
Check your lighting

Create a Shoe Stopping head line.

Decide what you want to talk about!

Use a Proven Outline for Your Facebook LIVE!

Create Engagement!

Create a strong call to action

Offer a free Lead magnet.
2. Talk to your Followers.
But what should you say to your followers to attract more followers?
You may be stuck in a limbo, wondering what you should post that will make your fans laugh, comment and share, without coming across as too self-promotional.
If you're stumped for ideas on how to engage your social media followers, check out these conversation starters (which are great for dinner parties, too):
Ask more questions.
When everything else fails, one of the best ways to get your social media get more followers talking is by asking them a question directly.
However, make sure that the questions you ask are not always business-oriented.
People who visit a brand's social media page aren't always there to immediately do business and walk away; they sometimes stop by to see what your brand is up to and if there are any interesting contests or discounts. 
Automate your questions through a chat bot. like manychat. 
With that in mind, you can use the following questions to capture a visitor's attention and get your audience talking. 
If you could interview one person in your field, who would it be?

What's the one nice thing you could do for somebody in your life today?

If you should win the Powerball lottery, how would you spend your winnings?

What would you like to tell your 5th grade self?

What five things couldn't you live without?

What do you think about [some recent news event in your industry]?

Who is your favorite Disney character and why?

If you had the chance, what one decision in your life would you like to go back and change?
3. Share Information that is valuable and you will attract

 more followers to follow you.
Although it's great to mix things up with a few fun, personal questions, your company's social media updates shouldn't all be conversational fluff.  In addition to chatting with users, you also need to use your social profiles to demonstrate that you're a credible authority within your industry.
So, instead of constantly boring your followers with business statistics and updates, sharing the following types of information will capture the interest your followers and enhance their perception of your brand within your field.  
Share an interesting industry statistics to attract more followers.
Repost an "I've got to repost that on my wall!" quote from an industry leader

Post an inspiring quote from someone who's not in the industry

Post a beautiful, adorable or inspiring photo

Upload a video from your brand for your followers and you will attract more followers

Share a funny video from another source

Post an entertaining or inspiring meme related to your industry

Share a news article on an industry topic

Share a colleague or industry authority's status update

Post "how to" guides or tips on topics relevant to your brand, product or industry
These techniques may not be the only ways to engage your audience, but whichever strategy you want to adopt, you need to be sure that you make it interesting for your followers.  
Putting up one news article after another will only bore your followers, so make sure you change up the types of content you share or put your own spin on the topics you post attract more followers.
Giving your reaction to a particular news article, for example, is a good way to make your updates more interesting for your fans, and if you are consistent in doing this, with time, they will instinctively be on the lookout for your opinion on any trending issue that comes up in your niche, or on the social media in its entirety.
LEADS WITH FACEBOOK LIVE!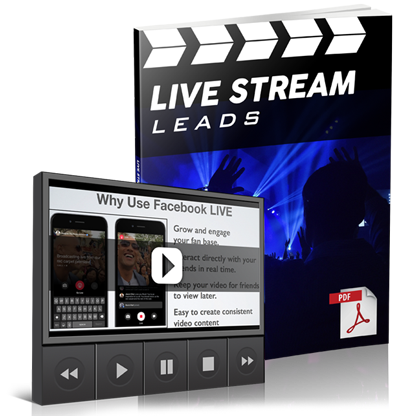 Discover the #1 fastest way to get 'Likes' on your fan page, create content for your blog, and engage your fans.
I love to connect Business minded people that inspire me.
txt me @ 5122894388
Email: [email protected]
Facebook: Camille Tyler Coaching
Subscribe to my YouTube Channel: Camille Tyler Coaching
P.S. If You Aren't Generating Leads Into Your Business and Your Upline Doesn't have An ONLINE Marketing Blueprint In Place, Click Here For Access. (Unless you have too many leads already)
See Ya Next Time!  — Camille