How To Generate Hot Leads For Your Business With Content Marketing
Are you struggling to generate leads for your business?  I'm about to show you a way to do that easily, using high-quality content marketing to generate hot leads for your business.  
In modern SEO, there is a huge demand from users for high-value content for lead generation. If you meet that need, your users will trust you with whatever social media marketing you throw their way.
If you want to generate leads, grow an audience, and build a successful online business, then it's time to get moving with a CONTENT MARKETING STRATEGY!
10 Content Marketing Hacks that will generate hot leads for your business  and help you attract more clients
This will prove to be the most critical component of your entire online marketing strategy. Period. It's simply not an option to ignore. Because content is the backbone of your online business and is used to attract prospects, turn them into leads, and get them to buy your products, services, or even join your opportunity.
1. Brainstorm viral ideas to generate Hot leads.
It's your fastest and most certain way to build authority, create engagement with your audience, and boost your conversions.
Bottom Line – Consistently Generating Fresh Valuable Content Allows You To Continually Grow Your Audience.
Start a content marketing brainstorming session by answering these questions:
Do you have a trending idea that people will want to know about?

Is your idea funny?

Will your idea evoke controversy in your industry?

Will your idea provoke an emotional response in readers — e.g., pain, pleasure, anger, surprise, etc.?

Can you add video, an infographic or attention-grabbing images?

Of the blog posts and articles you've already written, which kind typically receive the most social media shares?

Do your readers prefer short blog posts or longer pieces of content?

How easily can you connect with industry influencers and ask them to share your content?

What's the best day/time to publish your content creation?
 2. Write in-depth articles to generate Hot leads for your business.
It's just a plain and simple fact that Google loves in-depth articles. Your potential clients also love them.
The term "in-depth" means giving careful consideration to all details and aspects of a subject. This means that you extensively research your topic and then carefully craft a 2000+ word article.
Always create Checklist for people to follow.  Make your copy easy to read.
3. Craft Clickable and Shareable Headlines and you will start generating Hot leads. 
You have roughly 8 seconds to grab readers' attention, before losing them to your competitors. When you do it right,  you will generate Hot leads,
Remember that every piece of content creation has just one purpose – to get the reader to read the next sentence and then the next. That's why you need magnetic headlines that compel your audience to click and read.
4. Personal Connection Style Content – Show Them Who You Are!
Every interaction with your customers has the potential to reinforce or refute their belief that you "get" them. People want to evolve with a brand whose products and services help give their business or life meaning.
They can tell if you're faking it, and if they doubt you're sincere, they'll dump you. Market and brand yourself.  Why are ask.  people but from people they know like and trust. 
5. Informational & Educational Content (Teach a Man to Fish…)
Education Content has been around forever, and it's stood the test of time for good reason.
There are always people looking to learn something new. Something to help them break through. 
How-to videos and articles are popular because they help solve a problem directly by providing the solution on the spot. So find out what your audience needs help with, and create as many how-to posts as possible.
6. Spying on Your Competition is a super effective way to generate Hot leads.
It's time for a little espionage activity. This is the fun part.
You'll want to find those who are already creating the results YOU want to create. Success leaves clues.
7. Capture Attention: 
There are two places to capture attention on your blog. The first is the overall design, but the most crucial is your headline.
If your site design is weak, but your headline is strong, you may not attract tons of people. But, a design that's user-friendly, professional and well-branded, coupled with a catchy headline, will inspire people to click the headline and read further.
8. To generate Hot leads you MUST know your market.
There are some great resources that you can tap in to to start diving in to your target market's biggest questions and concerns. You want to do some research here and make sure that you KNOW this information, and you are not just assuming you know it. Here are some great options:
Social Media– Use Facebook and Twitter. Look at hashtags that may be associated with your market. What are they talking about? What words are they using? What questions are they using? Are there any Facebook groups based around your target market that you can join?
Reddit– Reddit is an online community that provides 'sub-reddits' or small communities of specific interests. There is a sub-reddit for pretty much every topic. Find your relevant community on there and join the discussion!
Question & Answer sites– Question and answer sites like Quora, or Yahoo Answers can give you great insight in to the actual questions your target market it asking when searching in Google (or any search engine) – Find out from their mouths (or fingers..) what their most pressing questions are
com– This is an awesome resource that provides you with questions that your target market is asking in Google and Bing. This is such a great service that, while it's free now, it probably won't be soon. It even allows you to export the information they give you in a very nice visual data sheet!
9. Tell a story:  Stories will generate Hot leads for you.
Because content marketing is all about storytelling, and humans have told stories for as long as they could speak. Our attention will always go to those who tell great stories.
10. The quickest way to generate Hot Leads For Your Business With Content Marketing, is to solve your customers problem.
Don't get too sales-y.  Being sales-y will kill your hope in generating hot leads
Ideally, you want to spread your brand message and strengthen your brand identity without being too pushy about it.
Most people on social media are simply looking for entertainment. 
Offer that entertainment, and people will appreciate your business and be more likely to buy from you in the future.
Oreo is another company that uses social media to spread its message. And since they are a big enough brand with a strong enough message, they can afford to be a bit more sales-y.
Don't Spread Yourself Too Thin! If you are ready to generate hot leads.
You've got to make sure your content is congruent and always aligned to your specific niche. #moreleads #markerting101
Click To Tweet
This way your prospects understand that YOU are the person that can absolutely help. They'll see you as a leader, and be much more likely to become an interested lead, and therefore buy your products and/or join your opportunity!
If you want to go the extra step, create a blog content planner to help you keep organized. This will also ensure you always have new & fresh content coming out regularly, to keep your audience coming back. Yes bingo my friend, you got me will be generating Hot leads.
Create a spreadsheet to keep track of your posts. In this spreadsheet, include the types of posts you'll be creating and the media you're going to use to post them on.  You can do it!! 
ATTRACTION MARKETING BUNDLE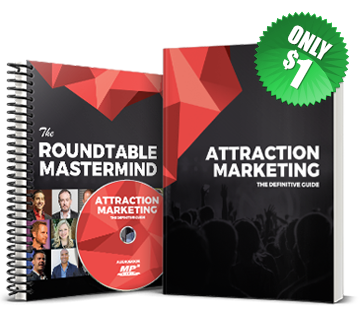 Get a 68-page "all-inclusive" e-book, 82-min mp3 audiobook, and a roundtable mastermind to help you attract buyers for YOUR business.
I love to connect Business minded people that inspire me.
txt me @ 5122894388
Facebook: Camille Tyler Coaching
Subscribe to my YouTube Channel: Camille Tyler Coaching
P.S. If You Aren't Generating Leads Into Your Business and Your Upline Doesn't have An ONLINE Marketing Blueprint In Place, Click Here For Access. (Unless you have too many leads already)
See Ya Next Time!  — Camille