Build Your Brand With An Effective Hashtag Campaign
A Hashtag Marketing campaign can Dramatically Boost Brand Awareness and help you build your brand. This article will provide you with a few real-life examples of how some popular companies used hashtags to increase their brand awareness.
It's all about offering value to drawn the right customer to you. So what do you say, let's brand your brand with a effective hashtag campaign.  
Successfully running a hashtag campaign requires clear direction. Rather than adding in as many hashtags as possible, it's important to have your Key Performance Indicators and data direct you along the way.
Why Brands Run Hashtag Campaigns on Social Media to help You Build Your Brand. 
It doesn't matter if you represent a small business or a multinational brand, a hashtag campaign can serve various purposes. Hashtag campaigns can:
Create brand awareness

Increase the visibility of your content

Make it easier to track and quantify your content

Boost your followers and retweets

Build you brand 

Get your audience involved

Promote events effectively

Help in running a contest or launching a product
For instance, you can see how Lay's came up with their #DoUsAFlavor campaign.
It helped them involve their audience by letting them vote for their favorite flavor on social media.

1. It all Starts with Research it Build a Hashtag Campaign.
No campaign can be successful without conducting proper research before.
When it comes to launching an effective Social media hashtag campaign you want to research. 
What hashtag is going to assist you in Building your brand?

What hashtags is your brand is currently associated with?

What hashtags are your competitors are using?

What hashtags are most popular with your target audience?
This data will give you insight into which hashtags you should consider for your campaign.
You can find this data and more on Twitter analytics. 
2. Set focused Goals and You will Build Your Brand.
To get the most out of your hashtag marketing, you'll need to define your goals.
The Tag you be using hashtags to discover content or to contribute to a conversation. 
You can certainly do both in different campaigns. 
Having a more narrow goal will help you pinpoint the best content and hashtag use to help you build your brand.
Brands use hashtags in their marketing in a variety of ways. Hashtags can help you build your brand.
What is the direction you need to successfully launch your campaign.
Goals can range from creating brand buzz to encouraging user-generated content.
If you are attempting to improve and brand your brand by promoting awareness, you'll want to focus on metrics such as volume, reach, exposure, and amplification. These will give you an idea of how far your message is spreading. 
Design your hashtag around your goals.
3. Instagram hashtags for business and are SUPER important to build your brand.
Using the right ones will help you get more Likes, followers & customers.
There's no doubt about it. But how do you find the right hashtags for your specific industry? 
Attention MLM Marketers,  Never use company #hashtags. 
You are looking to build your own brand as you not the company that you are working with.
By using the company hashtag you will only drawn your potential customers to other reos with the company not you.
You will be on your way to building a Super Brand.
Instagram Hashtags are critical for 3 reasons:
to build your brand. 
Hashtags dramatically increase the reach for your posts — which means you'll get more Instagram followers

Hashtags help you find people on Instagram with similar interests as you

Hashtags help you do market research to learn about your competitors
4. Community Hashtags help build your brand around your community: #rockyobiz
This practice has many benefits.
Consumers often feel like they're part of a larger community and use the hashtag to find like-minded community members.
The brand incorporates user-generated content to add authenticity to its feed.
Your brand awareness is subtly spread in the hashtag and help you build your brand.
I wanted to celebrate build a community around people that were Rocking their business. 
I created the hashtag #rockyobiz. 
Real people who wanted to build their brand. I teach online marketer simple steps stargeries to become real rockstars online.
I developed a Rockstar Brand around people that wanted to become Rockstars online. 
I wanted to build a brand.
The "Rock Yo" is added to thing that i am teaching. 
Ex: #Rockyobrand, #Rockyoinstagram, #RockYoList and #RockyoLive.  
My Brand incorporates user-generated content to add authenticity to its feed.
Brand awareness is subtly spread in the hashtag.  
Ideally, you won't be only taking from consumers but also engaging on the photos with the community hashtag. 
You will be on your way to build you brand.
5. Event Hashtag: Can insure that You build you brand,  ex: #ASCE #SXSW
Like campaign hashtags, event hashtags often have a start and end date.
If it's an annual event, the same hashtag may be used.
Some events also like to have a year-specific hashtag to separate new conversation from last year's.
Brands often use event hashtags to join in and create conversation around the event.
For conferences, brands may even live Tweet using the event hashtag.
In this case, a company is using another brand's hashtag to share information.
When conference attendees search on the hashtag, the company shows up as active participants and more notably,
spreads brand awareness and build your brand.
6. Using a Trending Hashtag it build your brand.
Another common strategy for hashtag marketing is to jump into trending hashtag conversations.
These conversations are often fast-paced, short lived and unpredictable in their occurrences.
A major advantage in contributing to a trending hashtag conversation is that when timed correctly,
the brand exposure and payoff can be astronomical.
The day after a viral trending hashtag on Twitter, news networks often capture the most popular Tweets.
However, there are quite a few downsides to this strategy.
Unless you're already tracking conversations in your feeds, this strategy requires you to be more attentive. 
It can be risky jumping into a trending hashtag without knowing why it's trending in the first place.
Finally, your company might not be the best fit for a hashtag.
Sometimes it's better to watch things unfold than to risk being tone deaf.
7. Build Your Brand by Successfully Are Taking Advantage of Hashtags
Though hashtags have been somewhat stigmatized in popular culture.   
They really do play a crucial role on social media marketing when used correctly. 
The right hashtag will insure that you build brand your brand. 
Hashtags give users the incentive to categorize their own social posts,
making it easier for other users to find content relevant to what they're interested in.
Hashtags are also an easy way to distribute popular news to groups of social users who may not have been actively searching for it,
which is why hashtags are here to stay.
Using a well known hashtag—or attempting to hijack a trending hashtag—is a dangerous move.
Well Know hashtags can really pay off if it works out for you.
The key for riding the success of a trending hashtag is to make sure that it isn't a controversial trend.
Build you brand make sure you have a Hashtag that it is relevant to your brand.
How go out there and #rockyobiz #rockyobrand.
GET LEADS FOR YOUR BUSINESS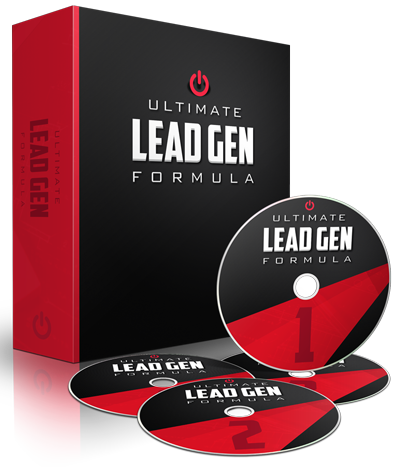 Get 30+ Quality Leads PER DAY for ANY Business: High-Converting Sales Funnels & Top-Secret Lead-Gen Strategies EXPOSED
I Love to Connect Business Minded People that Inspire Me.
Txt me @ 5122894388
Email: [email protected]
Facebook: Camille Tyler Coaching
Instagram: Camille_tyler
LinkedIn: Camille Tyler
Subscribe to my YouTube Channel: 
P.S. If You are looking for Limitless Leads DMO
(Unless you have too many leads already)
See Ya Next Time!  — Camille