Create An Rockstar Online Marketing Plan that Will Grow Your Business
Now you've probably read so much about content marketing strategy, business marketing, social media tactics, search engine tips, and reeling in that customer base–  that you're just left feeling overwhelmed and not sure of what needs to be done.  In this report,  I will give you six steps that will help You grow your business. 
When you feel like this, it's important to take a step back and create a marketing plan.
We're going to take a look at how you can create an online marketing plan and marketing strategy for nearly any type of small business and how you can use this plan to hit your marketing goals and grow your business online.
1. Who are You? The first thing you need to look at to grow your business:
 Connect with like minded people.  Connect with people that like what you like. If your love the beach, connect with beach lovers. Ask yourself, how many beach lovers would like to grow a business a home based business so they can spend for time of the beach? 

Build a rock-solid marketing plan from the ground up and how you can adapt your digital marketing plan to grow your business Ask yourself, how many photos are you using of you?

People buy from People they Know, Like and Trust,  Ask yourself, how much value and you creating in the marketplace?

People buy products from and join PEOPLE, NOT companies.  

People buy from and do business with people they know, like, and trust. They join PEOPLE. If you can become the leader in your prospect's eyes, and they feel you can get them where they want to go… they will join you. Now that you know people join people and NOT companies, stop marketing your company up front.
2. Who are they? To grow your business you must know who they are.
There's so much noise on the internet and you need to find a way to break through and get your marketing strategy efforts to the right people. Ask yourself, are they looking for

For example, if you're in a health and wellness company that you love, you're going to have to decide who your core audience is going to be. Ask yourself, are they Male or Female.

Once you define your target audience.  Ask yourself take some time to research, brainstorm, discover and write down their biggest challenges, problems, pains, dreams, desires, and questions…
3. What Products are you going to sell to grow your business online?
Decide how your marketing is going to make money. Ask yourself, what products and or service will you sell.

Having a conversion funnel is helpful, because it directs your inbound marketing efforts. It gives you a bird's eye view of how your marketing machine is going to work.

You need to really build trust and authority, then you may need to combine marketing channels.  Ask yourself what do people need , want and desire.  What problem do they have and how can you solve that problem and will grow your business.
4. What are your audience's biggest challenges and you will be that Rockstar online. 
Once you define your target audience, Ask yourself, take some time to research, brainstorm, discover and write down their biggest challenges, problems, pains, dreams, desires, and questions.

Any piece of content that addresses YOUR target audience's top challenges, problems, and pains… content that provides solutions and answers that your audience would see VALUE in.

When you consistently send them content that makes their lives better, you will start to gain trust.
5. Market Yourself as the go to person in the field.
Look to do some Content Marketing, it can be a good idea to study the content that is doing well in your niche so you can work out your own content marketing strategy.

YouTube allows video comments, an ability to like a video, share a video, and even a way to message other YouTube users.

Create your own blog and you will attracting buyers to you by creating content that solves they problems.

Write articles and post they to Linkedin

Create content and solve people problems on Facebook.

Facebook Lives and business Page connect.

Create you e-book and give it away to grow your business. 
The foundation of nearly every successful media marketing campaign comes down to a well-conceived plan. It's important to know the difference between tactics and strategy, when you're formulating your plan – otherwise, you might just end up going around in circles and NEVER grow your business.
It also helps to see what's already working well in an industry, so that you can learn from those who have come before you. Get started now on your plan and using what you've learned in this post to grow your small business, using online marketing to grow your online business.
CREATE AN E-BOOK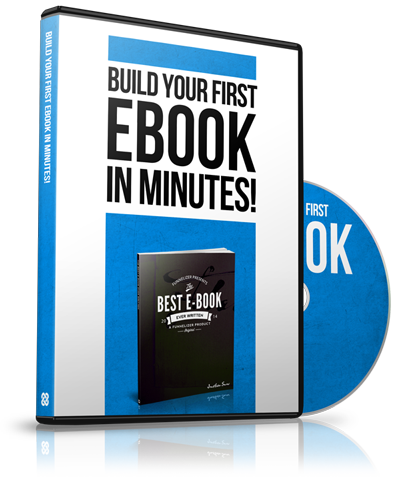 FREE DOWNLOAD: Step-by-step PDF + Video to Create Your 1st E-Book Even if You're Brand New (free tools included)
I love to connect Business Minded People that Inspire Me.
txt me @ 5122894388
Email: [email protected]
Facebook: Camille Tyler Coaching
LinkedIn: Camille Tyler
Subscribe to my YouTube Channel: Camille Tyler Coaching
P.S. If You Aren't Generating Leads Into Your Business and Your Upline Doesn't have An ONLINE Marketing Blueprint In Place, Click Here For Access. (Unless you have too many leads already)
See Ya Next Time!  — Camille