Best Goal Setting Journal is the One You Do Yourself
I don't know about you, but I've spent hundreds of dollars on journals that I did not keep up with. The best goal setting journal  is the one you can use is the one you create yourself. 
Here are my three easy steps on how to create a journal that you Will be excited to use can use for your success. 
Setting goals in your goal setting journal.
One simple action could make you 42 percent more likely to achieve your goal: Write it down.
A study from the Dominican University of California featuring participants of different ages, genders, countries and careers found that the most common driving force in successfully meeting any goal was to write it down. If you really want to tap into the mother lode? Study participants who wrote out their goals, action commitments and weekly progress reports — then sent them to a friend for accountability — were close to 80 percent more successful than those who didn't write down their goals.
Best goal setting Journal Supply List :
 Fifth-teen 70 Page Count notebooks. 

Colored sticky notes  

Colored pins  

Colored stickers and stars ⭐️ 

(this should all be under $25
Step one: Create your best goal setting journal. 
 Write the month and year on cover (feel free to decorate it)
I had the top of the page write A.M goals at the top and the date. Then beginning to write your goals clear. 
Reading them as you write them down be sure you fill up the page. There are no limits to your success so get them written down. 
Am Goals   |   Date
✅  Page 2 to write p.m. goals and the date. 
Why are your goals twice a day etc.  
Pm Goals   |   Date
✅ Page 3 Your heading is for your Daily goal setting funeral are : Tasks, Leads & Tracking.
Right task on one side of the paper and draw line and put leads and follow ups on the other side. 
Tasks  | Leads |  Tracking
Reward yourself for doing a good job and give yourself a sticker and even a high-five when you complete one of your task.  
Your tasks  are social media post.
Bonus :: Tip 
Start another journal and put education and communication and write the month. 
Keep it handy all the time to jot down training ideas that you get and you will have an easy place to follow up with all of your educational calls by your mentor and remember the best goal setting journal is the on you create yourself. 
Are you sure to keep this around all the time. Daily goal setting journal
Next, establish a marketing/product budget and saving budget for your business. Putting money back into your business and saving for raining days and taxes is critical to a successful business.
Many new entrepreneurs spend all the money they make. Just as you invest in yourself with training, you have to invest back into your business. You can use the reserves for Facebook, Twitter or YouTube ads, equipment, etc. Also, when unexpected expenses or tax time comes around, your savings budget can help cover the expense.
Below is an example of an action plan.
Budget
Marketing/Product Budget – 20% of commissions

Savings Budget – 10% of commissions

$5 a day for Facebook ads
Monthly
Publish at least 30 blog posts

Update my monthly goals on my business plan

Publish 10 videos on YouTube

Review the previous month's performance to look for areas of improvement

Send an email newsletter
Weekly
Send an email blast to my entire email list

Post at least 10 pictures on Instagram

Do at least 1 Periscope video

Attend a weekly webinar, meeting, etc.

Keep track of your business expenses for the week

Create Facebook ad
Daily
Publish a blog post

Do at least 3 Facebook posts

Comment on other's Facebook posts

Send 2-3 friend requests

Talk to 2-3 people a day

Follow up with the leads from the previous day

Read at least 20 minutes
An action plan keeps you focused and on track so you focus on the most important things to grow your business. Print out your daily, weekly and monthly action plan. Keep it by your computer and in your day goal setting jounal.
Keep in mind that your business plan is a living, breathing document. You should review it daily and update it once a month on your goal setting journal If you have a team of distributors, have them do the same thing. Planning is the foundation of which everything else will grow. If you have no plan or a weak plan, you can expect the rest of the process to be a bit rocky. Plans help you clarify your goals and create a step-by-step guide that you can later reference. Keep your plan as simple as possible. Measure your success one day at a time. Yes, you'll have peaks and valleys, but work consistently, staying committed to your goal and you'll get, there.
Stop Chasing people Down and Start Atracking Your Perfect Buyer to you Now
ATTRACTION MARKETING BUNDLE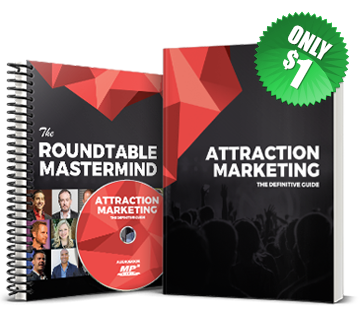 Get a 68-page "all-inclusive" e-book, 82-min mp3 audiobook, and a roundtable mastermind to help you attract buyers for YOUR business.
I love to connect Business minded people that inspire me.
txt me @ 5122894388
Email: [email protected]
Facebook: Camille Tyler Coaching
Subscribe to my YouTube Channel: Camille Tyler Coaching
P.S. If You Aren't Generating Leads Into Your Business and Your Up line Doesn't have An ONLINE Marketing Blueprint In Place, Click Here For Access. (Unless you have too many leads already)
See Ya Next Time!  — Camille