How You Can Be That Go To Person In Your Field
If your business is about you and you're building a personal brand, then it's essential that you look for ways to stand out against the competition by establishing you as the Go to person in your field you will Grab Your Customer's Attention and Get More Sales! 
The process starts by providing helpful information to your target audience—content that appeals to their wants, needs, and challenges. Following are ways that you can stand out and make an impact within your field and bingo you are that go to person.
Being seen as an authority in your field is pretty much your ticket to building a successful business – it is most certainly a requirement to having long term relationships with your clients.
In the future I will talk about the options you have in regard to the material you produce, and where and how you might share that with the world, and other things you can do to promote yourself as this authority.
Today, I want to focus in on some basics you must have in place before you embark on this journey of creating that profile of you as an authority To be That Go to Person.
Why You Need To be That Go to Person?
Being an online authority essentially means you're not only a thought leader on a specific topic, but that you've also taken the time to translate that knowledge in a meaningful way online. And if you're a business owner, you've gone about it in such a way that search engines see it, your prospects and customers recognize it, and as a result, it helps you generate customers and revenue.
Be That Go to Person.
Write a Book– A book is the ultimate ticket to establishing yourself as an authority. Authors are perceived as instant subject matter experts, which can attract media attention, dazzle clients and prospects, create opportunities for speaking engagements, and so much more. If this is on your list of goals, move it up to top priority!
Write a e-Book and publish Articles– Writing articles allows you to share your opinions and gain exposure with a greater audience. You can write for online outlets or print publications. Better yet, write for as many outlets as you can.
Host a Blog– I am a huge advocate for blogging. It's a wonderful way to connect with your audience, increase traffic to your website, and establish yourself as an expert in your subject matter. Write new posts two to three times each week for best results.
Build a Social Media Following– Whether you focus on just one network—such as Facebook, Twitter, or LinkedIn—or you spend time on all of them, you have an incredible opportunity to reach an audience. Share your links to your blog posts, news, quick tips, opinions, and questions. Let your followers know you're paying attention and that you appreciate them.
Create a YouTube Channel– These days when you search Google for just about any "how to" topic, the top ten results almost always include a video from YouTube. Invest in an inexpensive flip camera and put together a compelling series of short videos. Then promote them to your social networks and feature them on your own website for even greater exposure.
Become a Professional Speaker– There's nothing like the captive audience you can have as a speaker, and it's easier to get started than you might think. Begin by writing a compelling description for one or more presentations and then reach out to local trade organizations, schools, networking groups, churches, and other places where you can locate your target audience.
Be a Guest on Internet Radio Shows– This is a hugely under-utilized opportunity for subject matter experts. There are thousands of internet radio shows, many with a strong niche following. You can find programs on everything from how to be a better parent and gardening, to how to sell on eBay and strategies for growing a business. Guests are often featured for 15 minutes up to a full hour. 
Host Your Own Radio Show– It's remarkably easy to start your own radio show online. If this is a format that entices you, why not give it a try?
Host Teleseminars– The teleseminar format has been around for a long time now. With a conference line and a phone you can host events where you lead an educational discussion, or you can invite guests to give speeches or interviews. Offer events for free in order to build your audience and grow your mailing list. If you already have a solid following, you can consider charging for events—just make sure the content is original and valuable to your audience.
Be The Problem Solver– Be a problem solver. How? In the video down below I share exactly how to be a problem solver and how to crush it in network marketing.
Host Online Events– Take teleseminars and webinars to a whole new level by conducting an entire conference online. You can invite a series of guests over a period of time, charge for admission, and sell the recordings for years to come. A great tool for managing event registration is http://eventbrite.com.
Claim Your Expertise– You can call yourself an expert, but a better option might be to create a catchy tagline for yourself that explains what you do. It's important to let people know what you have to offer, and this messaging should be… Click To Tweet
So you can that  person that you just talked to, if they don't see the benefit, if they don't see the awesomeness are you will become that That Go to Person.
WEBINAR SALES MAGIC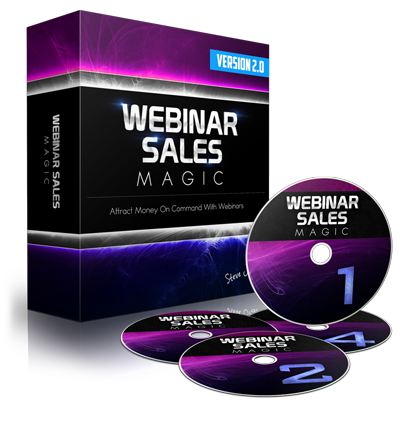 Attract Money on Command, Sponsor 16-28 Reps Per Month, and Sell Any Offer with this Magic Webinar Sales Formula
txt me @ 5122894388
Email: [email protected]  
Facebook: Camille Tyler Coaching
Subscribe to my YouTube Channel: Camille Tyler Coaching
P.S. If You Aren't Generating Leads Into Your Business and Your Upline Doesn't have An ONLINE Marketing Blueprint In Place, Click Here For Access. (Unless you have too many leads already)
See Ya Next Time!  — Camille
Coach Camille
Camille Tyler Coaching