So, you want to get "famous" on social media, and Live that Rockstar life?  I am going to Show you how to supercharge your brand on social media.  Even if you personally don't want to get famous, I'm sure you'd love for your business to extend it's reach and influence in the Marketplace.
You've likely heard of the value that a great social media following can bring to your business and you'd like to get there as quickly as possible.
What I'm going to provide you today are  10 unique strategies that can help you gain a presence quickly, rather than just the tried and true slow and steady approach of "being active" on social media.
Your Brand Identity is You. 
It made up of what your brand says, what your values are, how you communicate your product, and what you want people to feel when they interact it. Essentially, your brand identity is the personality of your business and a promise to your customers.
An effective brand generates leads and drives conversions. Why? Because buyers need to be inspired and motivated to take the next step on your conversion path.
Personal brands make positive impressions on buyers while stale brands create lingering doubts about your company and your products.
Logos. A logo is a visual representation of your company, your mission and your brand. You are your brand, so keep your picture updated.
But since your company and mission may change a little over time, your logo needs to be periodically updated and refreshed. To amp up your brand, a good marketing firm may put a new face on your logo while maintaining distinctive elements that have historically connected the logo to your company.
Taglines. Taglines describe the promise you make to your customers. If created strategically, the right tagline can become an integral part of your brand identity. For example, most people immediately identify the phrase "finger lickin' good" with the KFC brand.
Unfortunately, small and medium-size business taglines don't normally have the longevity of KFC's and need to be updated to reflect the brand's current value proposition. Your yourself in the market in the marketplace.
Web presence. Your web presence is an important part of your brand. Keep your websites up-to-date and consistent with their brand profile. More importantly, leverage the brand to create an effective online conversion path.
Marketing collateral. With so much buzz surrounding online marketing channels, businesses sometimes overlook brand presence in marketing collateral.
Brochures, print ads and even business cards are branding tools that need to be periodically reviewed and modified to maintain consistency and increase impact.
Why is Your Personal Brand so Important on Social Media?
Let's go back to the drawing board. Marketing is the activity and process for creating; communicating and delivering offerings that have value to customers. You are the one that will supercharge your band on social media.
Personal branding is crucial for all industries because it helps increase sales, boost an online reputation and build trust. to Social media plays a significant role in personal branding efforts, so most executives, CEOs and founders post on a range of networks.
Now look at social media marketing.  Social Media Today argue that the purpose of social media marketing is to build a brand and increase a brand's visibility, through building relationships and communicating with potential customers.
The two seem to go hand-in-hand.  But you may still be wondering, why social media?  
''Social networks are one of the fastest growing industries in the world #rockyobiz Click To Tweet''.  
6 Reasons Why Brand Identity so Important?
As the embodiment of almost everything your business is and does, according to Purely Branded, a brand "lives and evolves in the minds and hearts" of consumers. Its identity, therefore, is crucial to the business's future. You Can Supercharge Your Brand if You are your brand.
So, if your brand is more than just its logo, how can you replicate what brands like Coca-Cola have done and tap these other elements of your business's identity? Here are six components of a well-developed brand identity, and why it's so important for you to develop them.
The "Face" of Your Business which is YOU.
For all intents and purposes, your brand's logo is the "face" of your business. But that face should do more than just look cool or interesting — a logo's contribution to brand identity is associative, too. It tells the public that You means [the name of your company].
You Brand builds Credibility and Trust.
Having a brand identity doesn't just make your product more memorable; it makes your brand more authoritative in the marketplace.
Your personal brand that establishes you as the face of your band, and maintains that face consistently over time, develops credibility among its competitors and trust among its customers.
A brand identity is a template for everything you would include on an advertisement for your business –
– whether that ad is in print, online, or a pre roll commercial on YouTube.
A brand with a face and industry credibility is well prepared to promote itself and make impressions on potential buyers.
When you create an identity for your brand, you're giving it something to stand for.
That, in turn, gives your company a purpose.
We all know companies have mission statements, right? Well, you can't have one without first giving your brand an identity.
Generating New Customers and Delighting Existing Ones
A brand identity — one with a face, trust, and a mission — attracts people who agree with what your brand has to offer.
But once these people become customers, that same brand identity gives them a sense of belonging.
A good product generates customers, but a good brand generates advocates.
If you want your business to become a well-known and beloved brand name, it's going to take some work.
The following steps will help you build a brand identity. They are simple steps; implementing them, however, is another story.
Step 1: To Supercharge Your Brand look at your Vision & Goals.
Do not approach your social media strategy blindly. 
Without knowing where you want to go or what you want to accomplish, how will you ever get there?
You need to set aside time to truly figure out exactly what it is that your business needs and how social media can help fill that need. 
Is building a social media following just a vanity metric, or is there actually value in having lots of followers on Facebook, Instagram, or Twitter?
Certainly in some regards, building large social metrics can be useless if the people behind those numbers aren't actually interested in you or your brand.
However, if you have an engaged audience that is willing to click your links, share your products, and actually pull out their wallets and pay…then having a large social media following can be an immensely powerful asset.
Step 2. Define Your Audience & The Solution To Their Problems
Defining your audience and truly understanding who you are creating your content for will help determine where you should be promoting, creating more engagement, and increasing conversions.
This is because you are creating concurrency in your messaging and posting. 
Target them problems will insure You will supercharge your brand on social media. 
A target market is the specific group of people you want to reach with your marketing message. They are the people who are most likely to buy your products or services, and they are united by some common characteristics, like demographics and behaviors.
The more clearly you define your target group, the better you can understand how and where to reach your best prospects.

You can start with broad categories like millennials or single dads, but you need to get much more detailed to achieve the best possible conversion rates.

Don't be afraid to get highly specific. This is all about targeting your marketing efforts effectively, not stopping people from buying your product. People who are not included in your target market can still buy from you—they're just not your top focus when it comes to crafting your marketing strategy.

You can't target everyone, but you can sell to everyone.

Your target market should be based on audience research, not a gut feeling. You need to be willing to learn as you go, adapt on the fly, and go after the people who really want to buy from you, even if they're not the customers you originally set out to reach.
Find Your Perfect Target Audience will Supercharge your Brand on social media. 
Get Crystal Clear on What Your Product or Opportunity Does
Network marketers struggling to get leads

Struggling online marketers who already have a home business

Newbie online marketers who just got started and don't know what to do next (or even first)

People who want to build their businesses and get leads on certain platforms like Facebook or YouTube

People who are tired of chasing leads and want to learn attraction marketing.

Network marketers who have run out of family and friends

Do you see how much clearer your target market just got. In this case, without taking the time to do this exercise.

Most people would start and stay at "people who want to make money from home" or "people who want to fire their boss."
Step 3. Choose The Right Network Platform to Supercharge Your Brand.
Social Media and Social Networking Sites. Every niche market has their favorite hot spot that they like to hangout. Why? Because birds of a feather flock together. Click To Tweet
Choose the Social Media Channel(s) You Want to Leverage
This is a step where many people start to unnecessarily overwhelm themselves by believing that they need to market across every platform.
Believe us, we want to jump in on everything as well, but early on we learned the importance of focus.
Like with content marketing, due to the continuously developing internet marketing industry, there are countless digital media and social networking sites, all of which have a unique characteristic and purpose.  
As part of an introduction, here are a few social network examples.
Facebook is the biggest and arguably most powerful social network in the world with 1.55 billion active monthly users.
Regardless if you are a startup or fortune 500 company, you need to be on Facebook and start *engaging with your consumers. 
Twitter is known as the ''in the moment'' platform and boasts a respectful 255 million active monthly users. Twitter is a perfect online marketing tool for businesses that want to reach out to people (and are ready for a reply). The key is to be quick and smart, ever heard of dunk in the dark?
Instagram is a visual platform designed for customers to post, share, comment and engage through digital media. As the old saying goes, a picture is worth a thousand words.
LinkedIn is regarded as the professional social networking site. LinkedIn largely focuses on b2b marketing rather than b2c.
Google +, YouTube, Foursquare and Pinterest are other social network sites that harshly miss out on the list.  And then there's Snap chat, the new kid on the block, who recently recorded six billion daily views. Should Facebook be worried?
What's your take on any of the above social networking sites? Are there any other sites you display your digital media and connect with consumers on? We'd love to know!
Step 4: Supercharge Your Brand On Social Media
SOCIAL MEDIA FOLLOWING AND SOCIAL PROOF FOR FREE
So, the way that I built a following quickly wasn't free, but it's a very valid strategy if you have a little bit of money to spend.
However, if you are more interested in building a following for free, there are plenty of options. 
I will try to share a few general strategies briefly because I know you are smart of can fill in the gaps, but also because each social media platform is different.  (So, I'll share more in-depth posts that are platform specific in the future).
If you are starting from scratch, here are a few ways that you can build your following (this can apply to Facebook, Twitter, Instagram, Pinterest, and more).
INVITE YOUR EXISTING FRIENDS
Perhaps the easiest way to get started is to invite your friends and family to follow you on social media.  If you have a personal Facebook account, you can ask your friends and family to like your business Facebook page or Instagram account.
This might not move the needle a ton, but it will get the ball rolling and help you develop that supercharge brand.
Step 5: BE ACTIVE AND ENGAGED With Your Followers Will Supercharge Your Brand.
You need to post multiple times per day with content that your audience will enjoy.  Not only post content, but also respond to comments and engage with your audience.  What is Social Media Engagement?
Social media engagement is essentially like a long-term relationship.
You can imagine a committed and lengthy relationship takes dedication, readiness to adapt, the ability to think about the future and ensure the other party involved is happy for years to come.
Improving engagement isn't necessarily rocket science, but it does take effort. Try not to think of social business or social branding as something new. This type of marketing has been around for decades.
Now there's a massive audience out there ready to be targeted, dissected and reached through social media engagement. The important thing is to know how to approach your audience, which is why we're providing five tips to improve your social media engagement.
To Supercharge Your Brand you must Start the Real Conversation. 
Like we mentioned before, try to think about social media engagement as a long-term relationship. Every great relationship needs someone to initiate the conversation to get things going. It has to be your brand.
Step 6: Use

Influencer Marketing To Supercharge Your Brand
See what strategies are working well for successful influencers in your niche and see how you can implement something similar. 
Comments on influencer pages and share your links or content when it's appropriate on those pages.
Following others can work quite well on Twitter in particular, since many people will follow you back once you follow them.  However, I wouldn't recommend going overboard here.
To supercharge your band on social media you are looking for exposes.
One of the earliest problems faced by businesses wanting to engage in influencer marketing was finding suitable influencers with whom to work.
Brands first had to find influencers. They then had to slowly build a relationship with the selected influencers, in the hope that they could eventually formalize the process.
While this is a truly organic and authentic way to find influencers, it can be a slow process, particularly if your chosen influencers have no wish to participate in influencer marketing. Influencer marketing platforms were born as a way to streamline the influencer discovery phase and speed up the entire process.
Step 7: Cross Promote Your Content On Social Media Platforms
If you have any kind of presence on Twitter or Instagram (for example), try to drive some of that audience to your Facebook on YouTube pages. Share Content do not share posts.
Remember that cross-promotion does not mean cross-posting. 
Many businesses use social media management systems such as HootSuite or Buffer to publish a piece of content on all of their social media platforms simultaneously, but blasting the same post across multiple channels doesn't take into account the specifics of each social media platform.
The most important thing to remember when it comes to social media cross-promotion is that you want to emphasize quality over everything else. Definitely deliver a consistent message, and this will supercharge your band. 
Take the time and make the extra effort to promote your content in a manner that's compatible with the format and audience of each social media site – doing this creates a more genuine user experience on your social media pages.
Step 8: Create a Solid Social Media Content Strategy to Supercharge your Band.
Now that you've researched and brainstormed, let's move on to the next step in your social media marketing strategy. It's time to map out a social media content strategy.
Creating content without purpose is a lost cause. You might get some likes and shares but if you want to create measurable results, it is crucial to create and post with purpose.
When it comes to putting together an effective social media marketing strategy, one of the key things that you'll want to remember is that your purpose is to ATTRACT the people in your target market to you, through your content.
By now, you know who they are, and what they want.
What's going to make them believe that YOU are the right person for them to buy from? What will make them want to join YOUR business opportunity?
The answer is simple.
Step Become an AUTHORITY in your niche market. You become the trusted source of information and supercharge your band on social media. This is the same with absolutely any content marketing strategy by the way. Whether it's on social media, your blog, or on YouTube.
You want to start getting people coming to you because of the content that you showcase.
Step 9: Create Your Social Media Content Posting Protocol To Supercharge Your Brand.
Which social media channels did you choose to focus on and master? Now choose some leaders in your industry who rock that strategy effectively and start to follow and engage with what they do on their channels. Supercharge your band on social media.
How often do they post?

What kinds of content does their audience love?

What kinds of images or videos do they share?
Take note of anything that stands out and use what you learn as inspiration for choosing and creating your own unique content for your page (whether it's Twitter, Instagram, Facebook, etc).
Step 10. Supercharge Your Brand With Your Blog
Their are enormous business benefits of blogging. You've started posting content on a regular basis but have yet to see a huge increase in your site's visitor numbers.
Before you throw in the proverbial towel, take a moment and revisit your blogging strategy (you do have a blogging strategy, right?).
There are simple adjustments you can make to your company blog that can have a profound impact on your content outreach ROI.
Consider the following tips if you want to supercharge your brand with business' blog that serves and educates your audience.
Write Blog Post that servers your Tribe

Post on YouTube

Publish Your Blog to Linkedin

Share Content to Instagram

Share Worthiness: Before you start writing a blog post, consider whether your topic is share-worthy.
Be Conversational: Treat your blog posts like a conversation. One-sided promotional posts aren't going to build a community around your blog. 
Tweet-Worthy Tidbits: To increase the social shares of your blog posts, include tweet-worthy tidbits within your content. 
Write A Ebook To Supercharge Your Brand
CREATE AN E-BOOK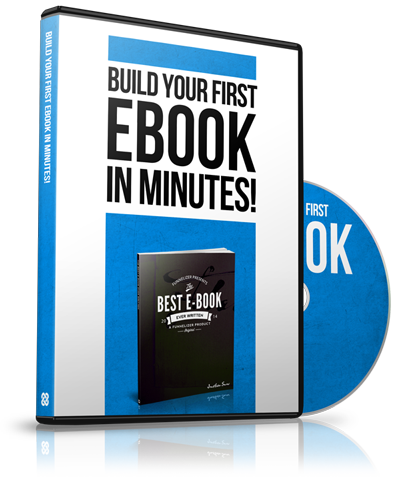 FREE DOWNLOAD: Step-by-step PDF + Video to Create Your 1st E-Book Even if You're Brand New (free tools included)
I love to connect Business minded people that inspire me.
txt me @ 5122894388
Email: [email protected]
Facebook: Camille Tyler Coaching
Subscribe to my YouTube Channel: Camille Tyler Coaching
P.S. If You Aren't Generating Leads Into Your Business and Your Upline Doesn't have An ONLINE Marketing Blueprint In Place, Click Here For Access. (Unless you have too many leads already)
See Ya Next Time!  — Camille