10 Ways How To Supercharge Your Brand Social Media
So, you want to get "famous" on social media, and Live that Rockstar life?  I am going to Show you how to supercharge your band on social media.  Even if you personally don't want to get famous, I'm sure you'd love for your business to extend it's reach and influence.
You've likely heard of the value that a great social media following can bring to your business and you'd like to get there as quickly as possible.
What I'm going to provide you today are  10 unique strategies that can help you gain a presence quickly, rather than just the tried and true slow and steady approach of "being active" on social media.
What and Why Social Media?
Let's go back to the drawing board. What is marketing? As highlighted by the AMA, Marketing is the activity and process for creating; communicating and delivering offerings that have value to customers.
Now look at social media marketing.  Social Media Today argue that the purpose of social media marketing is to build a brand and increase a brand's visibility, through building relationships and communicating with potential customers.
The two seem to go hand-in-hand.  But you may still be wondering, why social media?  
''Social networks are one of the fastest growing industries in the world #rockyobiz Click To Tweet''.  
This statement does seem to be thrown around quite frequently with anything internet marketing related these days. However with a projected 25.0% annual growth over the next 5 years, it is definitely be time to start investing in social media if you haven't already. This is so important we've added a fancy tweet-this box below…. partly to show off, partly to make it easy for you to share it!
Step 1: Determine Your Vision & Goals supercharge your band on social media.
Do not approach your social media strategy blindly. Without knowing where you want to go or what you want to accomplish, how will you ever get there?
You need to set aside time to truly figure out exactly what it is that your business needs and how social media can help fill that need. 
Is building a social media following just a vanity metric, or is there actually value in having lots of followers on Facebook, Instagram, or Twitter?
Certainly in some regards, building large social metrics can be useless if the people behind those numbers aren't actually interested in you or your brand.
However, if you have an engaged audience that is willing to click your links, share your products, and actually pull out their wallets and pay…then having a large social media following can be an immensely powerful asset.
Rather than just take my word for it, I wanted to share a few success stories of people building very real businesses off the back of social media.
Step 2. Define Your Audience & The Solution To Their Problems
Defining your audience and truly understanding who you are creating your content for will help determine where you should be promoting, creating more engagement, and increasing conversions. This is because you are creating concurrency in your messaging and posting.  Target them problems will insure You will supercharge your brand on social media.
Find Your Perfect Target Audience will 

supercharge your band on social media. 
Get Crystal Clear on What Your Product or Opportunity Does
Network marketers struggling to get leads

Struggling online marketers who already have a home business

Newbie online marketers who just got started and don't know what to do next (or even first)

People who want to build their businesses and get leads on certain platforms like Facebook or YouTube

People who are tired of chasing leads and want to learn attraction marketing.

Network marketers who have run out of family and friends

Do you see how much clearer your target market just got. In this case, without taking the time to do this exercise…most people would start and stay at "people who want to make money from home" or "people who want to fire their boss."
Step 3. Choose The Right Networks platform to
supercharge your band on social media.
Choose the Social Media Channel(s) You Want to Leverage
This is a step where many people start to unnecessarily overwhelm themselves by believing that they need to market across every platform.
Believe us, we want to jump in on everything as well, but early on we learned the importance of focus.
Like with content marketing, due to the continuously developing internet marketing industry, there are countless digital media and social networking sites, all of which have a unique characteristic and purpose.  As part of an introduction, here are a few social network examples.
Facebook is the biggest and arguably most powerful social network in the world with 1.55 billion active monthly users. Regardless if you are a startup or fortune 500 company, you need to be on Facebook and start *engaging with your consumers. (*Positively. We don't want to replicate Amy's Baking Company's mistake).
Twitter is known as the ''in the moment'' platform and boasts a respectful 255 million active monthly users. Twitter is a perfect online marketing tool for businesses that want to reach out to people (and are ready for a reply). The key is to be quick and smart, ever heard of dunk in the dark?
Instagram is a visual platform designed for customers to post, share, comment and engage through digital media. As the old saying goes, a picture is worth a thousand words.
LinkedIn is regarded as the professional social networking site. LinkedIn largely focuses on b2b marketing rather than b2c.
Google +, YouTube, Foursquare and Pint rest are other social network sites that harshly miss out on the list.  And then there's Snap chat, the new kid on the block, who recently recorded six billion daily views. Should Facebook be worried?
What's your take on any of the above social networking sites? Are there any other sites you display your digital media and connect with consumers on? We'd love to know!
Step 4: 

HOW TO BUILD A SOCIAL MEDIA FOLLOWING AND SOCIAL PROOF FOR FREE
So, the way that I built a following quickly wasn't free, but it's a very valid strategy if you have a little bit of money to spend.
However, if you are more interested in building a following for free, there are plenty of options.  I will try to share a few general strategies briefly because I know you are smart of can fill in the gaps, but also because each social media platform is different.  (So, I'll share more in-depth posts that are platform specific in the future).
If you are starting from scratch, here are a few ways that you can build your following (this can apply to Facebook, Twitter, Instagram, Pinterest, and more).
INVITE YOUR EXISTING FRIENDS
Perhaps the easiest way to get started is to invite your friends and family to follow you on social media.  If you have a personal Facebook account, you can ask your friends and family to like your business Facebook page or Instagram account.
This might not move the needle a ton, but it will get the ball rolling.
Step 5: BE ACTIVE AND ENGAGED
You need to post multiple times per day with content that your audience will enjoy.  Not only post content, but also respond to comments and engage with your audience.  
Step 6: FOLLOW INFLUENCERS
See what strategies are working well for successful influencers in your niche and see how you can implement something similar.  Comments on influencer pages and share your links or content when it's appropriate on those pages.
Following others can work quite well on Twitter in particular, since many people will follow you back once you follow them.  However, I wouldn't recommend going overboard here.
To supercharge your band on social media you are looking for exposes.
Step 7: CROSS PROMOTE ON OTHER SOCIAL MEDIA PLATFORMS
If you have any kind of presence on Twitter or Instagram (for example), try to drive some of that audience to your Facebook on YouTube pages. Share Content do not share posts.
Step 8: Create a Solid Social Media Content Strategy 

to Supercharge your Band on Social Media.
Now that you've researched and brainstormed, let's move on to the next step in your social media marketing strategy. It's time to map out a social media content strategy.
Creating content without purpose is a lost cause. You might get some likes and shares but if you want to create measurable results, it is crucial to create and post with purpose.
When it comes to putting together an effective social media marketing strategy, one of the key things that you'll want to remember is that your purpose is to ATTRACT the people in your target market to you, through your content.
By now, you know who they are, and what they want.
What's going to make them believe that YOU are the right person for them to buy from? What will make them want to join YOUR business opportunity?
The answer is simple.
Step Become an AUTHORITY in your niche market. You become the trusted source of information and supercharge your band on social media. This is the same with absolutely any content marketing strategy by the way. Whether it's on social media, your blog, or on YouTube. You want to start getting people coming to you because of the content that you showcase.
Step 9: Create Your Social Media Content Posting Protocol
Which social media channels did you choose to focus on and master? Now choose some leaders in your industry who rock that strategy effectively and start to follow and engage with what they do on their channels. Supercharge your band on social media.
How often do they post?

What kinds of content does their audience love?

What kinds of images or videos do they share?
Take note of anything that stands out and use what you learn as inspiration for choosing and creating your own unique content for your page (whether it's Twitter, Instagram, Facebook, etc).
Step 10: Blog – Post – You Tube – Facebook Live to S

upercharge your band on social media.
Write Blog Post that servers your Tribe

Post on You Tube

Share Content
Write A Ebook
CREATE AN E-BOOK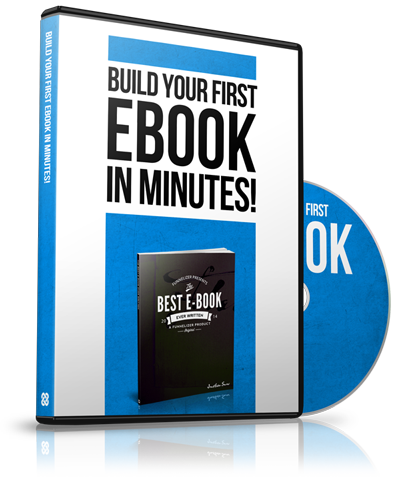 FREE DOWNLOAD: Step-by-step PDF + Video to Create Your 1st E-Book Even if You're Brand New (free tools included)
I love to connect Business minded people that inspire me.
txt me @ 5122894388
Email: [email protected]
Facebook: Camille Tyler Coaching
Subscribe to my YouTube Channel: Camille Tyler Coaching
P.S. If You Aren't Generating Leads Into Your Business and Your Upline Doesn't have An ONLINE Marketing Blueprint In Place, Click Here For Access. (Unless you have too many leads already)
See Ya Next Time!  — Camille